Programs
The American Academy of Sleep Medicine Foundation (AASM Foundation) has several different programs in addition to award funding. Additional information about each program can be accessed by clicking the links below. Complete details on deadlines, topic areas (if applicable) and links to the LOI or application forms can be found under the Current Awards section when the award is open for applications.
Current Awards
The Community Sleep Health Award is intended to support a wide range of projects spearheaded by community leaders and/or interprofessional individuals (educators, researchers, practitioners, students) who are dedicated to addressing sleep health needs in the community and sustaining population sleep well-being.
This award encourages the use of the National Sleep Research Resource (NIH/NHLBI Grant Number HL114473). Physicians who are board-eligible or board-certified in sleep medicine and have completed their sleep medicine fellowship within the past 10 years, are eligible to apply, as are researchers who are within 10 years of completing their post-doctoral training or who are current post-doctoral fellows.
The American Board of Sleep Medicine (ABSM) Junior Faculty Award is for physicians (MD or DO) with faculty appointments who have completed an Accreditation Council for Graduate Medical Education (ACGME) approved sleep medicine fellowship within the last 10 years.
The Focused Projects Award for Junior Investigators is investigator-initiated and intended to support projects across a wide variety of topics and research questions relevant to sleep medicine that align with the mission of the AASM Foundation while advancing the careers of junior sleep scientists.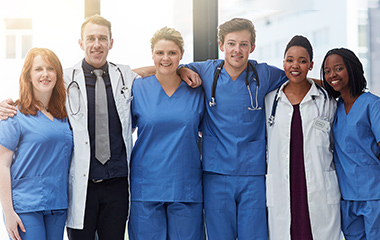 These awards are designed to provide 'bridge' funding to promising early-career sleep scientists who have applied for a career development award such as a K-award grant from the NIH, a Career Development Award from the VA, or an equivalent career development grant from another federal or non-federal entity.
These awards are targeted to mid-level and senior investigators in sleep and biological rhythms who are in need of 'bridge' funding while re-applying for research support.
The Physician Scientist Training Award (PSTA) provides an opportunity to support a one-year mentored sleep and circadian research project following a clinical sleep medicine fellowship.
Research Awards
Open to sleep medicine investigators, awards support Career Development and Investigator-Initiated sleep research projects. Learn more about the available awards.
Community Awards
Open to community leaders and organizations paving the way for improving sleep health locally. Additionally, assistance is available to aid sleep centers in wake of natural disasters. Learn more about the available awards.
Training Awards
Open to the next generation of sleep investigators and sleep medicine specialists, these awards provide focused training in sleep research and support sleep medicine fellowship slots at risk of losing funding. Learn more about the available awards.