Research Awards
Career Development Awards
Investigator-Initiated Awards
Lynn Celmer
This is a focused request for applications (RFA) open to projects which address research gaps in the behavioral and psychological treatment of chronic insomnia that were identified by the AASM Behavioral & Psychological Treatments for Insomnia Clinical Practice Guideline Task Force.
jdavidson
Individuals who possess a master's level degree or higher and have access to the necessary resources (including the proposed patient population), facilities, and other resources needed to perform the proposed work are eligible to apply.
Research Supplements
This award provides additional funds to AASM Foundation award recipients who have encountered challenges with making progress on AASM Foundation-funded research projects due to the COVID-19 pandemic.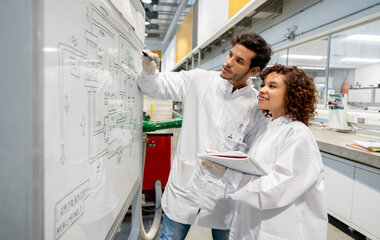 This award provides additional funds to current AASM Foundation research award investigators to support mentored sleep and circadian research training of promising students, post-doctoral fellows and clinical fellows who are members of minority groups traditionally underrepresented in US science to participate in AASM Foundation-funded research projects.