This grant supports a wide range of projects spearheaded by community leaders and/or interprofessional individuals who are dedicated to addressing sleep health needs in the community and sustaining population sleep well-being. The grant supports various types of community-based projects or new initiatives.
The AASM Foundation Disaster Relief Fund was established in 2005 through the generous donations of AASM members, industry and the AASM. These funds aid sleep centers that have lost their ability to operate and provide patient care due to devastating damages to their facilities in the wake of local disasters. This invaluable financial assistance offered to affected sleep centers helps to ensure that medical care remains available to their patients, even in times of crisis.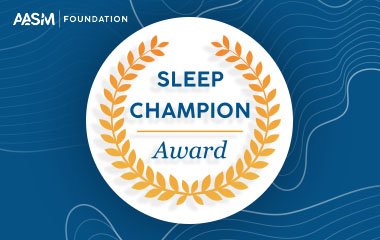 The Sleep Champion Award celebrates successful community-based sleep health services and education provided by non-profit organizations. AASM members are encouraged to nominate organizations that serve their local communities by providing best-in-class care and/or education.