Diversity Supplement Grant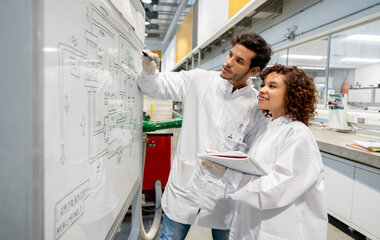 NOW ACCEPTING APPLICATIONS!
| | |
| --- | --- |
| Issue Date: | December 6, 2021 |
| Application Due Date: | First Monday of each month by 11:59pm ET |
| Grant Selection Notification: | 2 months after receipt of application. |
| Period of Performance: | 8 weeks – 3 years |
| Amount of Grant: | Up to 20% of the parent AASM Foundation research grant, with a maximum of $50,000 |
View the full calendar of due dates here.
The AASM Foundation is committed to developing the careers of sleep and circadian investigators. To meet this goal, the AASM Foundation encourages and supports the development of a diverse and well-trained sleep and circadian research workforce. The AASM Foundation is offering supplemental funds to active grants to support individuals from groups identified as underrepresented in the biomedical, clinical, behavioral and social sciences.
Investigators holding an active AASM Foundation research grant may request supplemental funds to improve the diversity of the sleep and circadian research workforce. The Diversity Supplement Grant provides an opportunity for AASM Foundation-funded investigators to support mentored sleep and circadian research training of promising students, post-doctoral fellows and clinical fellows who are members of minority groups traditionally underrepresented in US science to participate in AASM Foundation-funded research projects.